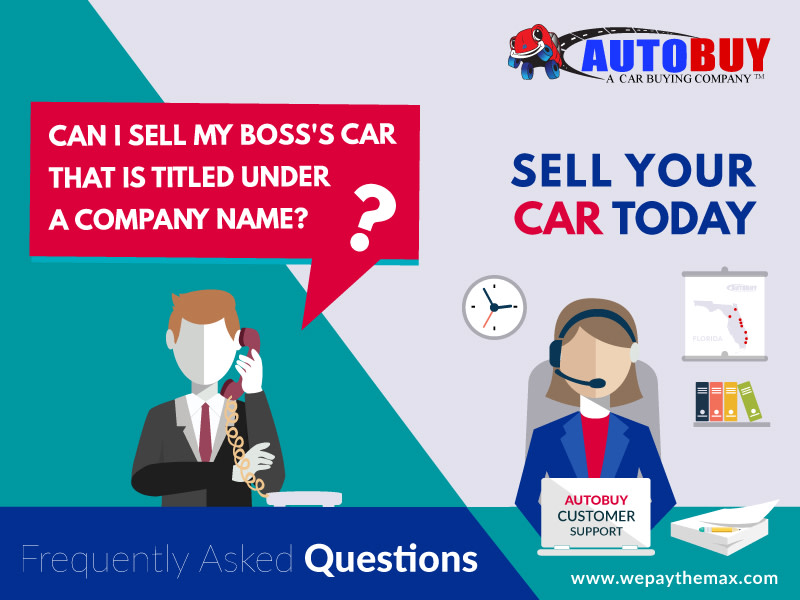 AUTOBUY has bought cars from over 100,000 customers across the country. In the past 7+ years, AUTOBUY not only purchases cars, but trucks, Sports Utility Vehicles, Camper Vans, Mobile Homes, Recreational Vehicles, Commercial Fleets, and even Boats.
While interacting with as many customers as we have, there are many frequently asked questions in the car buying process! Being the top-rated car buying company online has led to a wonderful opportunity in connecting with many of our various customers that frequent our website AUTOBUY. Here we have listed the top 5 frequently asked questions and answers!
We want our customers to get the maximum value for their vehicle. One of the best ways we can help is by providing them the right information about selling their used vehicles.
How long will it take to sell my car?
Once you have driven your vehicle into AUTOBUY and have all the necessary papers to sell it, then we will make you an offer within 20 minutes. Our Professional Appraisers at AUTOBUY use high quality standards to provide you the maximum price for your vehicle.
How long is my offer valid?
An offer from AUTOBUY is valid for 5 days from the day it is appraised. We understand you may need time to decide to sell and that is why we provide 5 days to ensure you get the MAX for your vehicle.
Can I Sell a friends' or a family member's car if they live out of country?
With AUTOBUY, yes you can. We will courier the required authorization documents to the owner. They can sign it and return it to back to us.
In a few cases, we may be able to accept a Power of Attorney with a person to sign the necessary documents on behalf of the registered owner.
We do understand the complications that are associated with such legal procedures. You can be assured that our highly experienced personnel at AUTOBUY can assist in selling your car without a hassle.
Can I sell a car if the previous owner is deceased?
If you have the appropriate documents showing that you have the rights to sell the vehicle, then yes. We at AUTOBUY understand the difficult situations and we will help sell the car as quickly as possible.
Can I sell my Boss' Car if it is titled under the company's name?
Yes, you can. Your name should appear as the registered agent of the company on SUNBIZ.ORG. You can always contact us at 1-888-428-8381 for any Appraisal needs or questions. Our professional customer service team is available to assist you in every step of the way in selling your vehicle.