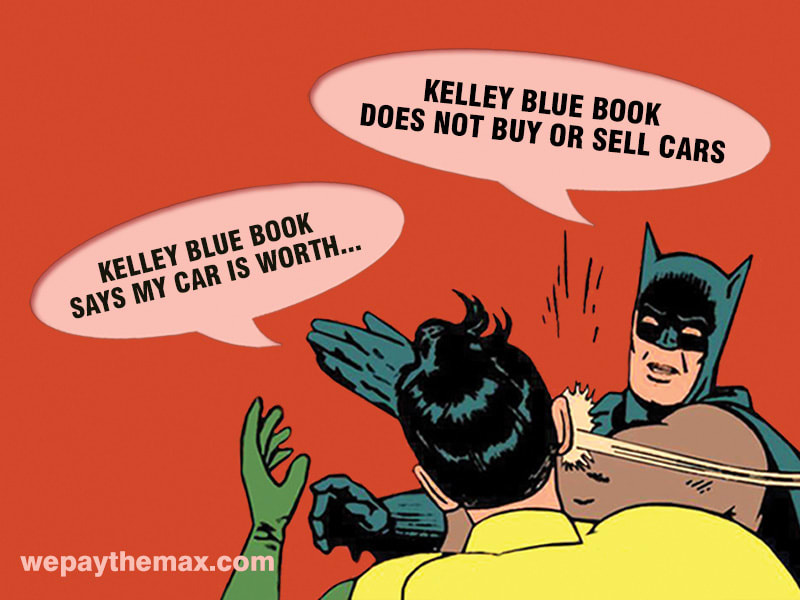 To answer this question, we must understand what KBB is and how the value is calculated. KBB stands for the Kelly Blue Book. It is a company that does automobile appraisals and seems to have devised a method using a set of complex algorithms to determine the value of a used car. While the actual factors that make a change in the KBB value are a closely guarded secret by the company, some of the common factors that could be used include historical and regional prices, wholesale auction prices, and real transaction data from actual sales. While the KBB system and the algorithm have been perfected over a period of almost 100 years, it is quite a common notion that many used car dealers do not pay what the KBB offers.
The same question asked on Quora had received interesting answers. One person goes on to say "KBB and other pricing guides should only be used to obtain ballpark figures. The prices can be off by several hundred or even thousands of dollars on some models - all depending on fluctuations in supply/demand that are difficult for any pricing guide to keep up with on a day-to-day basis." However, when somebody is planning to sell their used car, it is good to have the KBB value of their car handy as it gives you an approximate figure and the freedom to negotiate as you wish.
Where your car would be sold for KBB value? The answer is not many used car dealers pay the KBB value the question you should be asking though is where I can sell my car closest to what I get as the KBB value. You should sell it a dealer who pays the max price. AUTOBUY is one of the largest car buying companies in the country and claims to pay the top dollar and almost equal to the KBB value of your car and KBB motorcycle value. The more attractive part about AUTOBUY is that you don't even need a KBB appraisal to get the max price for your car.
Experts at AUTOBUY have devised a practical yet fast appraisal method similar to that of the KBB. AUTOBUY's evaluation principles closely follow KBB practices not just to keep the appraisal valid and transparent, but also to pay the top dollar for your used car. When you register to sell your vehicle at AUTOBUY, a certified appraiser would visit and evaluate your car at a location and time of your convenience adding value to your time. The entire process of appraising your vehicle takes just under 20 minutes.
Being a certified appraisal close to KBB standards make AUTOBUY appraisals highly sought after in the used car market. If you are planning to sell your used car and get the maximum cash for it, you should consider getting it appraised at AUTOBUY. With so much emphasis posed on providing maximum value, AUTOBUY appraisals are completely free when you register to sell your vehicle. The offer made by AUTOBUY used KBB values the way it is meant to be used and you can be assured to the max price for used car.
If you have any doubts about our claim, you should know that the offer made by AUTOBUY is valid for 5 days where you can try and get a better offer for your vehicle. Whether you used AUTOBUY's offer to get a better deal or sell it for the max price on AUTOBUY is up to you to decide.