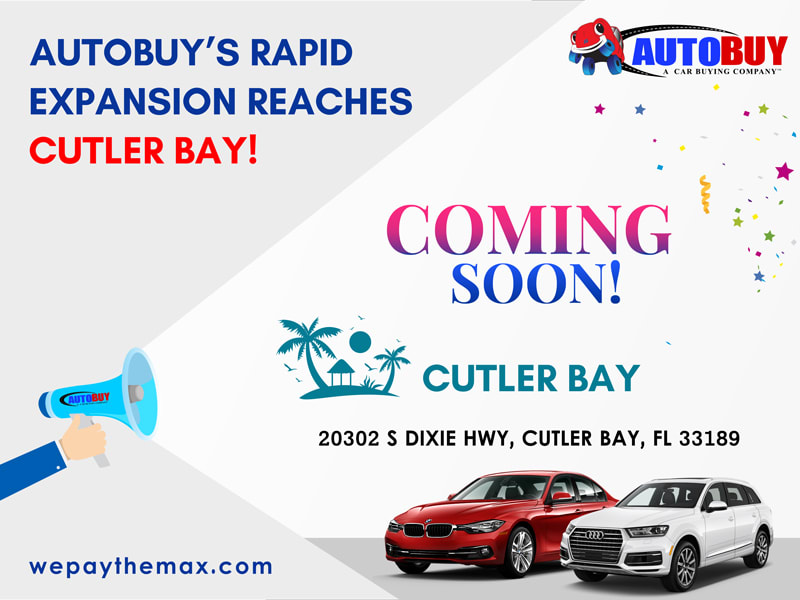 Businesses of all streams are required to grow to thrive and achieve success. The automobile industry is no different and successful companies keep expanding. Without expansion, companies stagnate and eventually are forced to shut down. However one of the major factors contributing to growth is support and patronage from customers. This support from customers is not earned easily and could be achieved only by provide top quality services consistently over a period of time. Having established their niche mark on the automotive industry, AUTOBUY, has expanded to its ninth and newest location at Cutler Bay, Florida.
The Impact of Digital Economy:
The digital market has continued to grow banishing all predictions of growth and even surpassing the expectations of its most ardent supporters. Everything today is sold and bought on the digital market from food to clothes, and cars to various different services. Automobile industry being no different from the others initially started putting out information on various vehicles to help the discerning audience to make the right decisions.
Soon, digital market once again proved to be different and more. Used cars started dominating the digital market and being highly unregulated, it was prone to numerous scams. In order to provide legitimacy and reliable quality of services AUTOBUY started wepaythemax.com to purchase used cars for the max. Through our website, we have grown quickly within a decade to one of the largest car buying companies in the United States and especially in Florida.
Paying the max:
While the digital market is incredibly competitive, AUTOBUY has to find a way to create its mark. Our unique selling proposition became paying the max cash for all used cars. Irrespective of brand, make, or model, AUTOBUY wished to pay more for our customers than other car buying companies would.
To achieve this feat, AUTOBUY created a revolution in used car auctions becoming one of the pioneering car buying companies to do so. This bold and aggressive strategy by AUTOBUY enabled the company to pay substantially more per car to our customers. Over the years, through the highs and lows, our we stuck to our proposition and reaped great rewards.
Sell any car for the max:
Like we already mentioned, AUTOBUY pays the max for any car. Not just luxury cars and sports cars, AUTOBUY also purchased trucks, motorcycles, commercial vehicles, motor homes, SUVs, RVs, campervans, and even Boats! The word quickly spread like wild fire and AUTOBUY became the desired destination for selling all automobiles in Florida.
Rising and Growing:
Our success has been close associated with the regions we cater to. Anywhere AUTOBUY has started a new location, it has enjoyed success. We have always identified fast growing cities in the state to start our new locations. Over the past decade and a half Cutler Bay has shown incredible resilience and growth potential as one of the most prosperous cities around Miami.
Miami is important because, our success at this particular city is one of the major contributing factors to our expansion to Cutler Bay. Through detailed analytics we found many of our customers at our Miami location had travelled from Cutler Bay to sell their used cars to AUTOBUY. This made us think 'why not provide all of AUTOBUY's services to the residents of Cutler Bay' and soon the new store was started.
AUTOBUY is a trusted and reliable car buying company due to our transparent policies and our dedication to pay the max for all cars. If you are resident of Cutler Bay and have a used car to sell, you can sell it on AUTOBUY for the max today.