You may find yourself in a situation where you no longer have use for your current vehicle. You may want to upgrade to something newer with more features, or maybe your vehicle no longer meets your requirements. If you no longer have use for your vehicle in and want to sell your car for cash today in Fort Lauderdale, come visit the friendly team at AutoBuy! Regardless of the condition, age, or mileage of your car, AutoBuy will take it. AutoBuy will buy your car from you for cash on the spot, and buys a variety of different vehicles including motorcycles, vans, cars, hybrids, trucks, and more. You can even sell your car to AutoBuy if you have a pending insurance check, have an out-of-state title, you lost the title, or your car has a loan on it. Selling your car for cash is a piece of cake when you come to AutoBuy in Fort Lauderdale, FL! Call or click today and find out more about how you can sell your car and leave with cash today!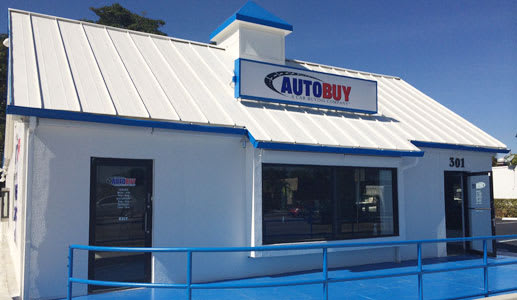 Sell My Car for Cash in Fort Lauderdale
The process of selling your car for cash is made simple thanks to AutoBuy and their quick and painless process. You will first schedule an appointment for an appraisal of your car. A friendly AutoBuy associate will help you schedule a free appraisal from your office or your home, whichever works best for you. One of AutoBuy's expert appraisers will then come out and appraise your vehicle and establish a value for it. This value is comprised of many factors, including the year, model, make, mileage, any exterior or interior damage, and any other factors that may need to be considered. AutoBuy appraisers work quickly and efficiently, and will create a written offer to purchase your vehicle from you in as short as twenty minutes! The AutoBuy appraisers value your time, which is why they will work diligently to appraise your vehicle in a timely manner. You will have the choice to refuse the offer or sell your vehicle on the spot, or wait up to five days to come up with a decision.
Visit AutoBuy in Fort Lauderdale Today!
If you are wondering "How can I sell my car for cash in Fort Lauderdale?", wonder no longer-come to AutoBuy in Fort Lauderdale and sell your car for cash right there on the spot! Some car buying companies you may come across will offer you significantly less than what your vehicle is truly worth, and may make you jump through hoops just to get the money that was promised. Do not waste your time dealing with one of those companies, and instead call AutoBuy and get them max for your vehicle!