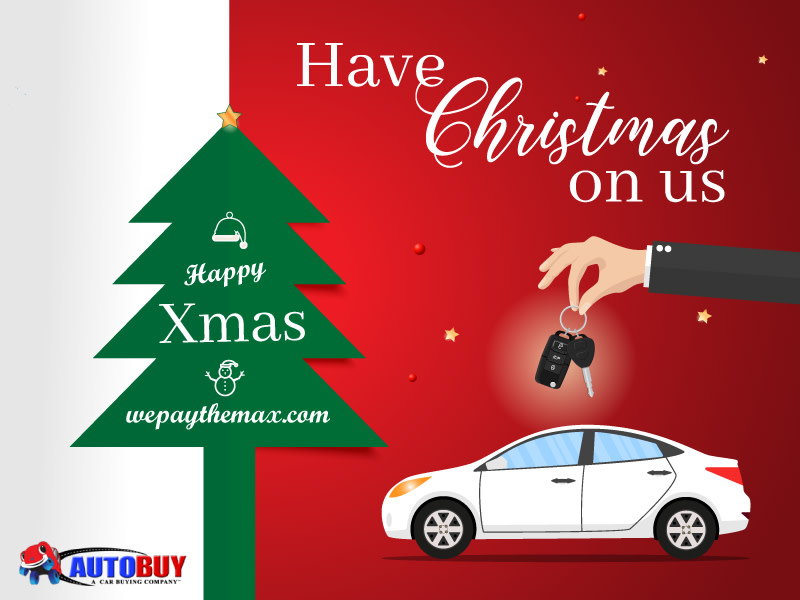 It is the happiest time of the year and Christmas is just around the corner. Christmas holds great importance for various cultures of people around the world. As it is so close to the new year on the calendar, there are many other things that gain focus during the Christmas season. Year end clearance sales, discount offers, trade in offers, cash discounts become highly prevalent during this time of year. So, is it really wise to purchase a car this Christmas?
People spend more money during the Christmas season than what they spend the entire year. From social obligations to getting the best deal, Christmas truly is the right time to purchase things. There are many reasons why a new car would be a great thing to buy this Christmas. However, during this time people also get fleeced into the deals which really don't give you any advantages. You should avoid such circumstances with knowledge about how to handle them.
During the course of this blog, we would not only tell why you should buy a car this Christmas, we also help you in finding the best deals for your new car. So, here we go
1. Year End Sales Goals: December and Christmas especially feel really close to the end of the quarter for many automobile dealerships. Many sales personnel would be behind the targets and will go the extra distance to close on deals even if it means giving extra discounts. Dealers get a bigger cut when they achieve targets than what they get on individual sales. Because of this, many of time cut a major portion of their individual commission and aim for the year end target bonuses.
2. Lower Interest Rates: Credit Unions have the habit of cutting back their interest rates to boost sales during the Christmas season in the United States. While credit unions offer loans to only those who have an impeccable credit score, many banks also reduce their interest rate to capture the customers rejected by the credit unions. However, in order to get the best deal, you must compare the interest rates of the various different credit unions and banks and choose the ones that offer you the best deal. During Christmas season, your dealers would be aware of this and would be able to help with find the right company for the loan.
3. Get Extras: While there are many discounts and even cash backs, some dealers offer add-ons and extras for your vehicle. Like floor mats, window tints, free scratch proof coating, and much more. In order to stand above the competition and attract more customers, dealers make amazing offers which would set you back by several hundred dollars, if you are getting them during other times. If you are a fan of customizations and tweaking to your car, buying a new car during Christmas would actually help you make expensive customizations for free or for minimal costs.
4. Easier to Haggle: During Christmas season, people usually do not like to bargain and haggle for things as many products are on offer. However, with the right tone of voice and thought process, you can make great profits by just bargaining a little during Christmas time. In your advantage are two factors. First, dealers want you to buy a car even if it means lesser profit for them. Second, the high influx of new customers makes the salesmen tired and weary and might concede in a bargain easily. We do not advise you take advantage, but you can seriously save a few hundred dollars.
While these are major advantages, people are still faced with yet another problem. How do they sell their existing used car and fast? In the United States, there's just one best place to sell your used car instantly. That is on AUTOBUY. While you may find it difficult to get great deal for your used car during Christmas time, you can be assured that AUTOBUY will always pay you the top dollar.
Having raised over 1 billion dollars in the inventory, AUTOBUY has the experience and the professionalism to handle the Christmas time rush and to give our customers the best car selling experience of their lives. Sell your car on wepaythemax.com right now and get yourself a new car this Christmas.