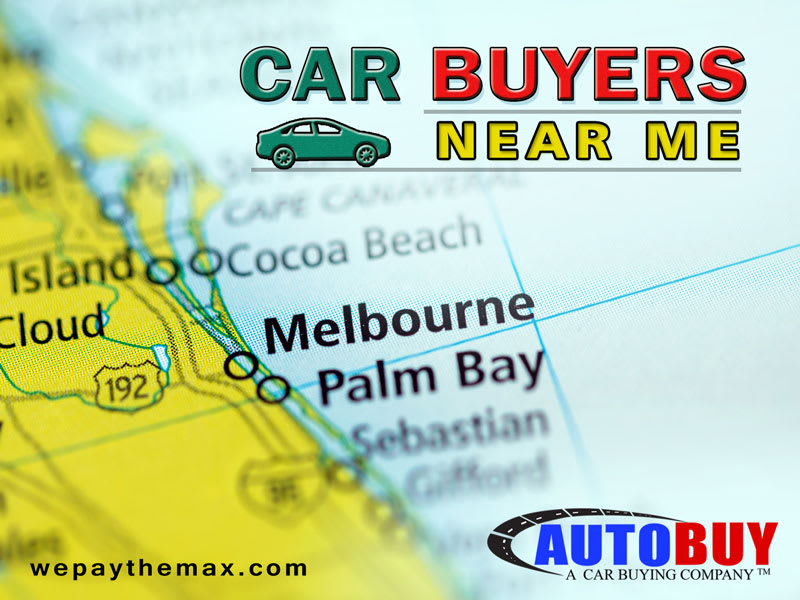 The historic city of Melbourne Florida has very few used car dealerships and companies that provide the appropriate services that the customer requires. While there are branded dealerships for several major brands, and used car dealers where you can trade-in your cars, there are simply very few options where you can just sell your car for cash without having to purchase a new car or to trade in your old vehicle. Having understood the necessity in the market for purchasing used cars for the max value, AUOTBUY has now opened its newest location in Melbourne, Florida. What does AUTOBUY have to offer to those people who search for 'car buyers near me' in Melbourne?
There is no shortage of companies where you can trade in your vehicle. A person who would like to sell their used car from the top brands would usually take it to the authorized dealer. If they are not satisfied with the offer, then they could take the services of the used car dealer. But, here again the owner is forced to purchase their next automobile from the used car dealer, more like a trade in. When the customer doesn't want to trade in with the brands or the used car dealer, they are just left with few options when they actually search for 'used car buyers near me'.
One company in Melbourne, Florida that buys used cars is CarMax. At CarMax, you can sell your car for cash without having to purchase a new one from them. However, with a large company like CarMax, they cannot afford to pay the max value for the used car, as they have to resell it on their own. This is where AUTOBUY has the advantage. AUTOBUY has an amazing method to sell your used car in auctions. Which enables AUTOBUY to pay the max for your vehicle, much more than CarMax.
With clear advantage over dealers who offer trade-ins, what other advantages does AUTOBUY offer as we inaugurate our newest location at Melbourne? AUTOBUY offers the fastest and the easiest way to sell your used car in the city. You have two options of selling your car at AUTOBUY, one to call &nbsp&nbsp&nbsp888-428-8381 &nbsp and register to sell your used vehicle or you can register at wepaythemax.com. Once the registration is made, an expert from AUTOBUY would contact you and set up a time and place for vehicle inspection.
An AUTOBUY Certified appraiser would inspect your vehicle and in just under 20 minutes provide you with an AUTOBUY max offer. You can cross the offer with others like Carmax to ensure if our offer is indeed the max for your vehicle. AUTOBUY's offer is valid for 5 days so you can be pretty sure about the offer we make. Just in case if you are satisfied with our offer in the first go, like most of our customers, then you can sell your car and get cash at hand immediately on the same day.
Having expanded to the newest location, AUTOBUY is set to create benchmarks in the quality of service while purchasing used cars. Residents of Melbourne would soon experience international standards of quality service while selling their used cars.