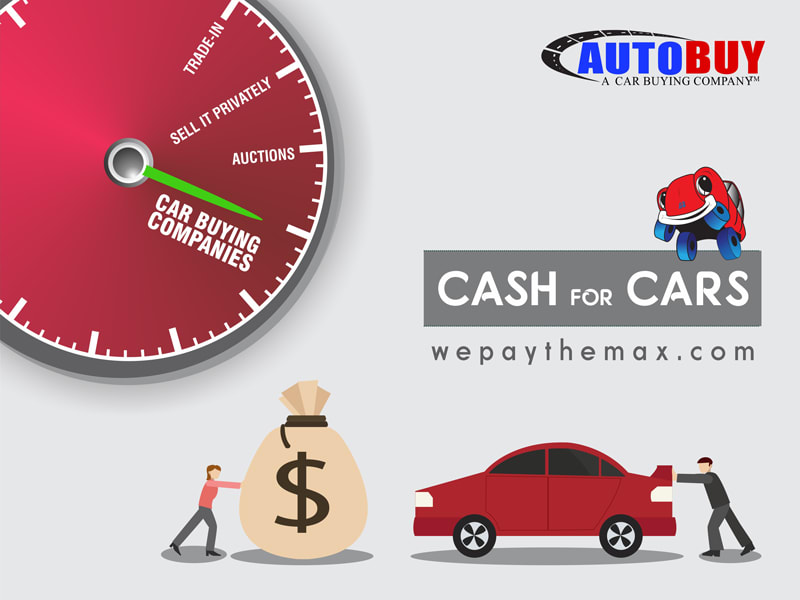 Every car owner be it their first car or their nth car, have to find a way to sell their used vehicle to purchase a new one. Selling your car could be very difficult or downright easy depending on how you choose to sell it. In the State of Florida there are many ways to sell your used car depending on your location and the time you have to sell it. In this blog, we would discuss the many different ways to sell your used car and find out which is the best way to sell it.
Ideally, the best way to sell your used car is the one which is fast and also which you can make the most money out of. Florida, which is an automobile friendly State, has 4 major options for selling used vehicles. They are:
Trade-in:
Many used car owners prefer to take their used cars to the dealer they have bought it from and sell it to them as a trade in to purchase a new car. This is fast, simple and easy but there are two major drawbacks. First is you can't sell it for cash if you are in need of money and second is you can only trade in for a new vehicle that your dealer has and not the one you need.
Sell it through ads:
This option is selling your car on your own by advertising in local newspapers and in online portals where you can sell used cars. If you enjoy the process of selling it on your own, then you can choose this option. This however takes a long time and you can have to make investments on your own. It costs time and little bit of money. As advantages, the process of selling your car could be enjoyable and you can make more than what they dealer pays you.
Auctions:
Auctions are not popular among the common public but it is quite well-known among automobile enthusiasts. Usually unique, exotic, and antique cars are sold in auctions and could help make good amounts of cash. This is also labor intensive as you should fill up the forms and follow regulations and chase your vehicle around for a spot on the auction where you can get more people to buy your car. You should also understand that some car buying companies also sell similar cars of the same brand on auction lots. Commonly used vehicles will only be purchased this way.
Car Buying Companies:
If you search the internet, there are many car buying companies in Florida. Some are specialized to selling used cars, some in buying them and some like Car Max do both. They would evaluate your vehicle and make you can offer. If you choose to take their offer, you can walk away with cash at hand. This is fast, simple, easy, and you can also make the most money.
The problem is not in deciding which the best method among these is, but the one which would suit your needs. We would suggest selling your car on AUTOBUY – a company that specializes in purchasing all kinds of automobiles for the max money. For over 20 years AUTOBUY has created a reputation all over Florida as the car buying company that pays the max cash.
If you would like to sell your car for the max, visit wepaythemax.com right now.