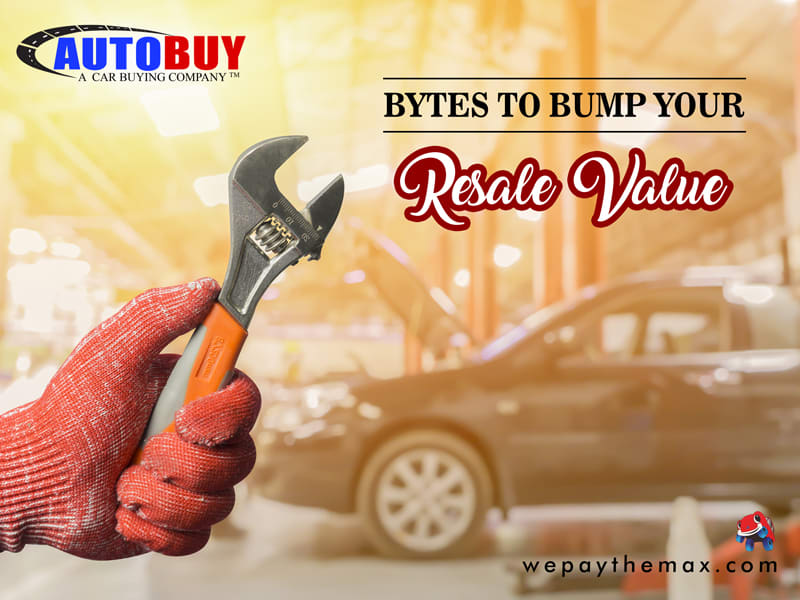 It is not right to think about a car's resale value when you are purchasing a new one. When you think practically though, you will have to sell your car at some point of time and you would like to sell it at a good value to be able to purchase a better new car later. A car's resale value depends on a wide range of criteria including make, model, mileage, brand, damage, etc. Following few simple tips can increase the value of your car by a good margin.
Some studies show over a 5 year period, the amount of money spent of maintenance equals the value of your car. This is also a major concern when it comes to resale value. Cars that are not maintained well will not get a great resale value. Maintaining your car relatively well will help you to cut back on maintenance costs and also increase your car's resale value.
Here are 5 tips that will help you to decrease car maintenance costs and increase your car's resale value.
Keeping to the right speed:
Driving in the right speed helps you in many ways and most importantly keeps to safe. Right speed allows your car to go more miles per gallon, reduces wear and tear, and also decreases the stress on your engine. A car driven in the right speed will develop lesser problems over time which will in turn decrease your maintenance bills and also increase your car's resale value.
Maintain your Tires:
Tires are very important in terms of safety and mileage. This is commonly known to everybody but, maintaining your tires also helps your vehicle mechanically. Right tire pressure, good gradients and better grip decreases fuel loss, goes easy on your brakes, and increases longevity of your suspension system. Shocks and struts repairs are especially expensive, maintaining your tires well could save you unnecessary trouble of doing suspension replacements.
Refill and Check Vehicle Fluids:
All vehicle fluids, your engine oil, coolants, brake oil, and even your cleaning fluids should be topped up regularly and should be replaced whenever necessary. Maintaining the right fluids in your vehicle is like keeping the human body hydrated. Fluids ensure that your vehicle always delivers top performance. It also helps your engine to be in top condition decreasing the chances of your vehicle developing engine repairs.
Change Filters:
All filters in the vehicle should be cleaned or replaced during the right times. Be it your AC filter, Oil Filter, Air Filter or Coolant filter, all of the filters should be replaced at the appropriate times to ensure unblocked flow of fluids. Changing filters also helps in keeping the fluids in the right viscosity increasing engine performance and decreasing stress on the vehicle.
Fix Minor Repairs as they arise:
The most important reason to fix minor repairs as and when they arise is safety. You never what the minor repair could be and if left unchecked, could compromise the safety of your vehicles. Sometimes minor mechanical repairs left unchecked could lead to bigger compounding problems which may be very detrimental to the value of your vehicle and your resale value.
Other than these few tips, it is always good to enjoy your drive and have a relaxed and easy mindset while driving. It helps in saving fuel consumption, lesser stress and pressure on your vehicle, and most importantly you can drive safe. If you are looking to sell your used car for cash, visit wepaythemax.com right now. AUTOBUY is USA's top car buying company and also offers max cash for your vehicle.