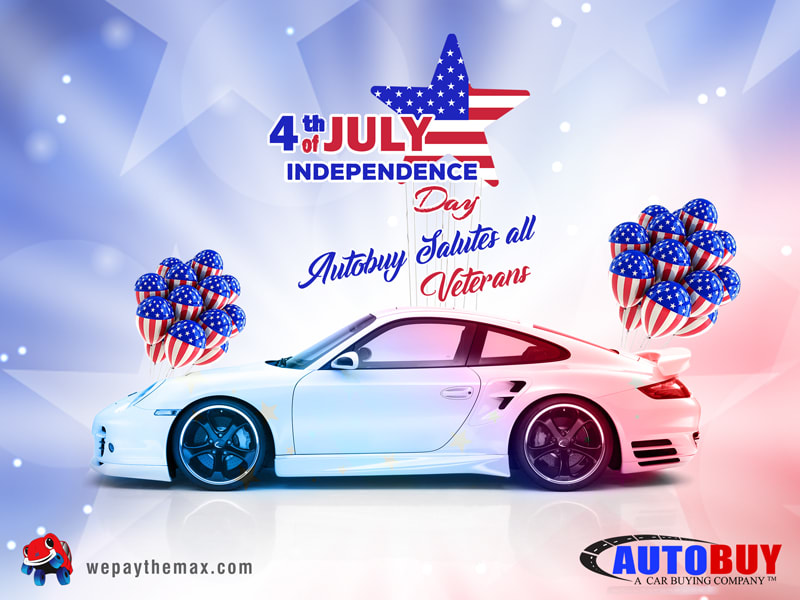 In our country, the Fourth of July is celebrating everything that is truly American. From hot dogs to ice cream sodas and fire crackers, we revel in everything American and recollect the glorious moment we attained Freedom from British rule all the way back in 1776. America was a bold and proud country and has invented amazing things that have become associated with our country. One of the greatest American things of all time is Cars.
While there are many countries around the world who are known for their love for cars none can ever rival America's love for Automobiles. The Fourth of July is also a celebration of our cars. With this in mind, July has become the season for buying new cars for a long time now. So much so Automobile manufacturers adjust their production to roll out new cars and at maximum quantity surrounding the Fourth of July.
When there are so many cars available in the market, companies compete with each other slashing rates, providing amazing offers, crazy giveaways, special trade-in deals and much more. This puts us, American citizens with intention of purchasing a new car in a tempestuous situation of not knowing which cars to buy and from whom.
There is also another big question looming behind all the temptation and is having you bound. What we are talking about here is your used car, which you might use every day but you would just as much love to purchase a new car this Independence Day. What would you do in that situation? Would you sell it?
Well, if you are thinking about selling your car, this season of cars is just not the right time for it. This is a season for new cars and your used car would be taken at best in a trade in. But trade ins don't provide you with the freedom to purchase any car you like from any dealer, and across all brands of vehicles. For that, you would have to sell your car for cash.
Most dealers during this period know that people like you and I are looking to sell our used cars and take advantage of the situation. Some studies in the Automobile Industry show cash for car companies make most profits during the Independence Day season. This is mostly because they purchase cars for cash at an all year low price and later sell it for a bigger profit.
So now, we do not have the freedom to purchase our car, and we are also bound to our used car. But Independence Day is not that. You to celebrate freedom in the true American Spirit, and that is why Florida's largest Car Buying Company AUTOBUY, is amazing offers this Fourth of July. We give you the freedom to purchase any new car you like, by purchasing the used car you are bound to for the max price.
Celebrate Independence Day with AUTOBUY, call 888-428-8381 right now!